Sake Brewing in Iwate Meijo
Thoughts on sake brewing
Iwate Meijo established from the merger of two breweries in Oshu, Iwate aims to be a community-oriented Japanese sake brewery company.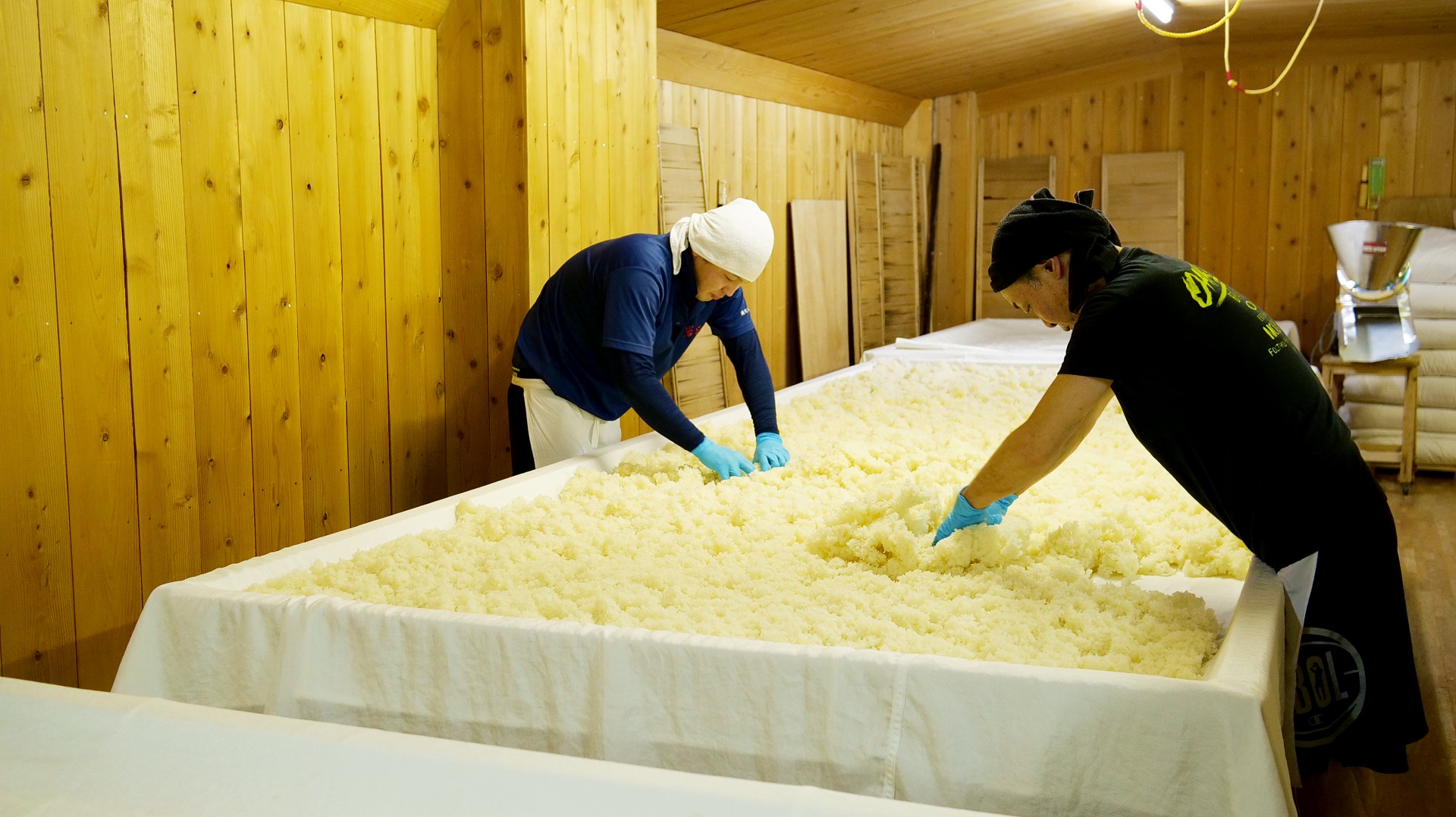 As the city of Oshu is famous for Maesawa-gyu, we have such high quality of food production in our area. Not only using water and rice grown in the community, but also we always seek to provide Sake that match with food ingredients locally grown and Sake during meal that match with each dish.
Toji [Master Brewer]
This page is currently under construction, please wait a little longer.
About Us
Company name

IWATE MEIJO CO.,LTD.
Representative

Keiko Oikawa
Brand

Iwate Homare

,

Tamano Haru

,

Ten Pyou
Office

Head office
13 Shinmachi, Maezawa, Oshu-shi, Iwate
029-4208


Branch Office
134 Aza-Kitakata, Senmaya, Senmaya-cho, Ichinoseki-shi, Iwate
029-0803

Business Content

Production and sale of sake and shochu
Phone & Fax

[Head Office] TEL: 0197-56-3131 (main) / FAX: 0197-56-3142

[Branch Office] TEL: 0191-52-2150 (main) / FAX: 0191-52-2569
E-mail
Business hours

Monday - Saturday / 9:00 - 18:00 * Closed on Sundays and national holidays.
History
1858 (Ansei 5)

Establishment of brewery : "Mutsu no Tomo" was born.
1955 (Showa 30)

Merger of Oikawa Sake store and Yoshida Sake store to establish Iwate Meijo in district formerly known as Maezawa. : Iwate Homare was born.
2005(Heisei 17)

Establishment of Tamanoharu distillery in Senmaya, Ichinoseki City and Senmaya Sales Office: Tamanoharu was launched.
2008(Heisei 20)

Integration of sales with Ten Pyou Co., Ltd : Ten Pyou was launched.
Link
If you have any questions regarding links, please contact us via inquiry form below.